Jeremy David Rankin, My Beloved Son (August 3, 1985-January 24, 2020)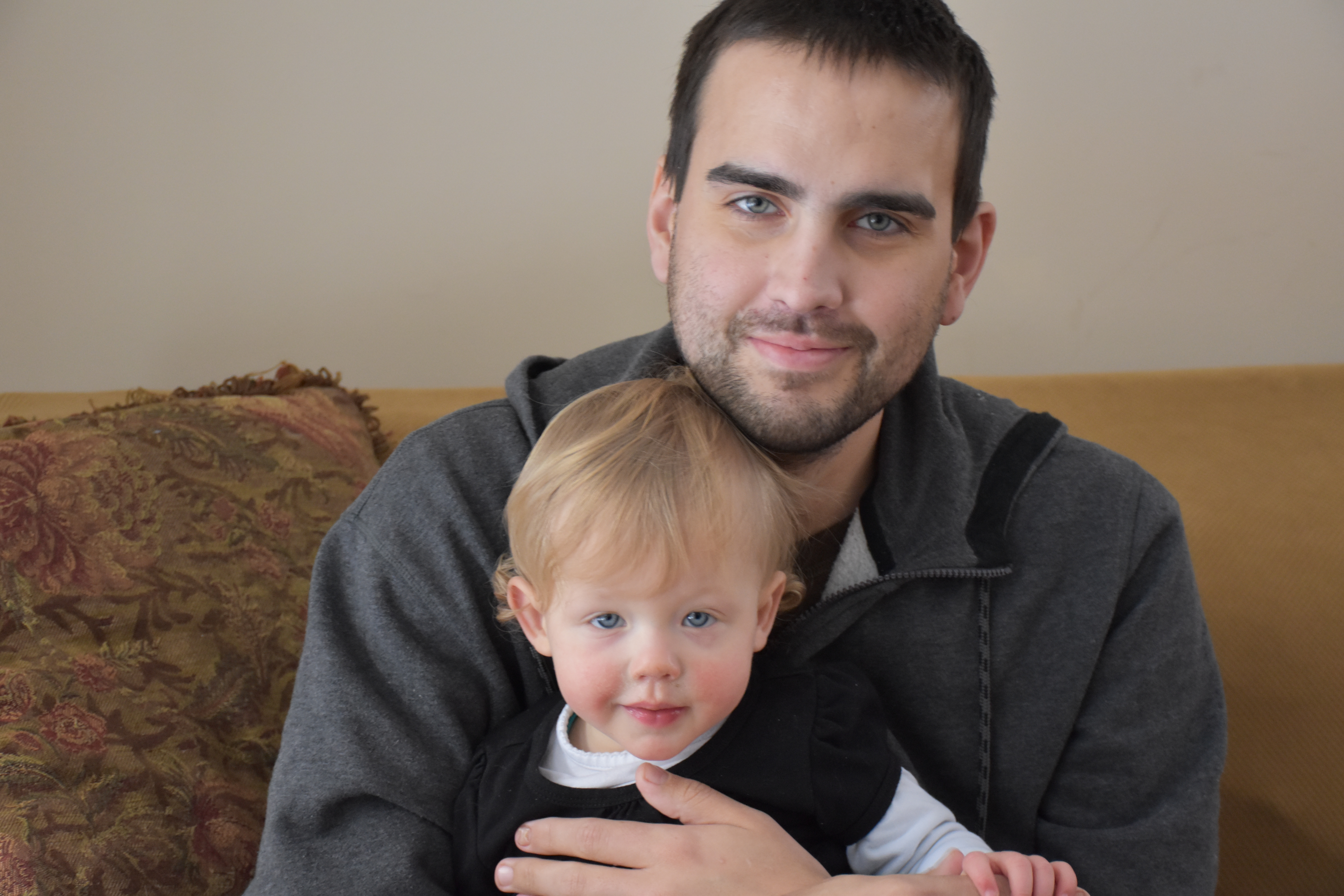 [Jeremy loved his nephews and nieces dearly. Here he is with Hannah Rankin in 2016, some months after his illness began, when she was visiting from Germany. His nephew Evan Rankin (from Massachusetts) perhaps drew out of him his last audible words two days before he died. Evan walked up to him in his hospital bed and said so sweetly, "Hi Uncle Jeremy." Jeremy mustered every bit of his remaining strength, and with a deep smile against his emaciated face, said, "Hi Evan" even as "Evan" was trailing off in its audiblility. Evan has a special place in his room for all the gifts Jeremy has given him, including his favorite stuffed animal.]
_______________________
Jeremy was working through the University of Connecticut, with excellent academics, and aiming for law school to become a public defender. He had a particular interest in The Innocence Project which works with DNA to set falsely convicted people free. To honor Jeremy and his heart, you can make a donation to the Innocence Project in his name. Click here to donate online, and be sure to click the first box under the donation and write: "In honor and loving memory of Jeremy David Rankin." To donate by mail, send it to: The Innocence Project, 40 Worth Street, Suite 701, New York, NY 10013, Attn: Development Department and be sure to indicate that the gift is "In honor and loving memory of Jeremy David Rankin." Their website is innocenceproject.org and their phone is 212.364.5340. Thank you so much!
_______________________
This webpage will be built gradually in honor of my third eldest son Jeremy. As I move from being so deeply dazed, I am learning that worship is the true guardian of grief.
Jeremy ran his race fully, and finished well. In his extraordinary sufferings he carried his cross with courage and dignity, and in being unfailingly kind to all others in spite of it all. He now knows the love of Jesus face-to-face, and yes, we miss him terribly, his funny, smart and loving presence, yet we will rejoin and rejoice with him on the resurrection morn. Eternal life is now a whisper away from my soul at all times, and deepening within, and as I walk gently with a gaping hole in my heart until that day when all suffering, pain, sorrow, crying, tears and death are forever abolished.
 O Jeremy! O Jeremy! An Ode from a Father Who Desperately Loves His Son [YouTube reading: click here (5:42)]
[Written text: click here]
Memorial Service Celebration, February 8, 2020, Covenant Presbyterian Church, Simsbury, CT, with slide show of Jeremy's life following [YouTube: click here (1:17:20)]. There are three songs in the original service, the third of which is copyright and cannot be uploaded here: 1) I know That You are Good (5:19: Big Daddy Weave: click here); 2) Danny Boy (5:51 Roy Orbison; click here); 3) I Can Only Imagine (4:06: MercyMe: click here). They were each removed before it was known which one as copyrighted.
In Jeremy's illness, there were two songs that deeply ministered to him. First is Hallelujah, written by Leonard Cohen as a wandering Jew who confesses his "broken hallelujah" of the worship of a broken human being, concluding with a praise to the Lord of Song of a full Hallelujah. Click here for an audio version (4:38) or click here for his live performance in London (7:20). Second is Dear Younger Me (3:36: MercyMe: click here). When he first heard it in 2017, he bounded down the stairs (when his health was the strongest in this season) in joy over discovering it.
Order of Service [click here].
Remembering Jeremy by Matt Kraines (click here).
Obituary [click here].
Daily Liturgy at Jeremy's Graveside (July 2, 2020). Click here.
###