Welcome to teii.org, home of the TEI International, founded by John C. Rankin. The TEI seeks to advance the biblical love of hard questions across all human culture, and this is what it means to be a disciple of Jesus Christ.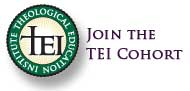 Seven Questions for Same-Sex Marriage Advocates
At the Marriage or Pansexuality icon to your left.
Muhammad Beheading 600-900 Jewish Men of the Qurayza Tribe
When addressing controversial topics, it is important to be committed to honesty, and then looking for charity toward all people equally. Here is a disturbing Continue Reading ››
Forthcoming Article by John Rankin: Contrast Between Muhammad Killing the Qurayza and Joshua Destroying Jericho?