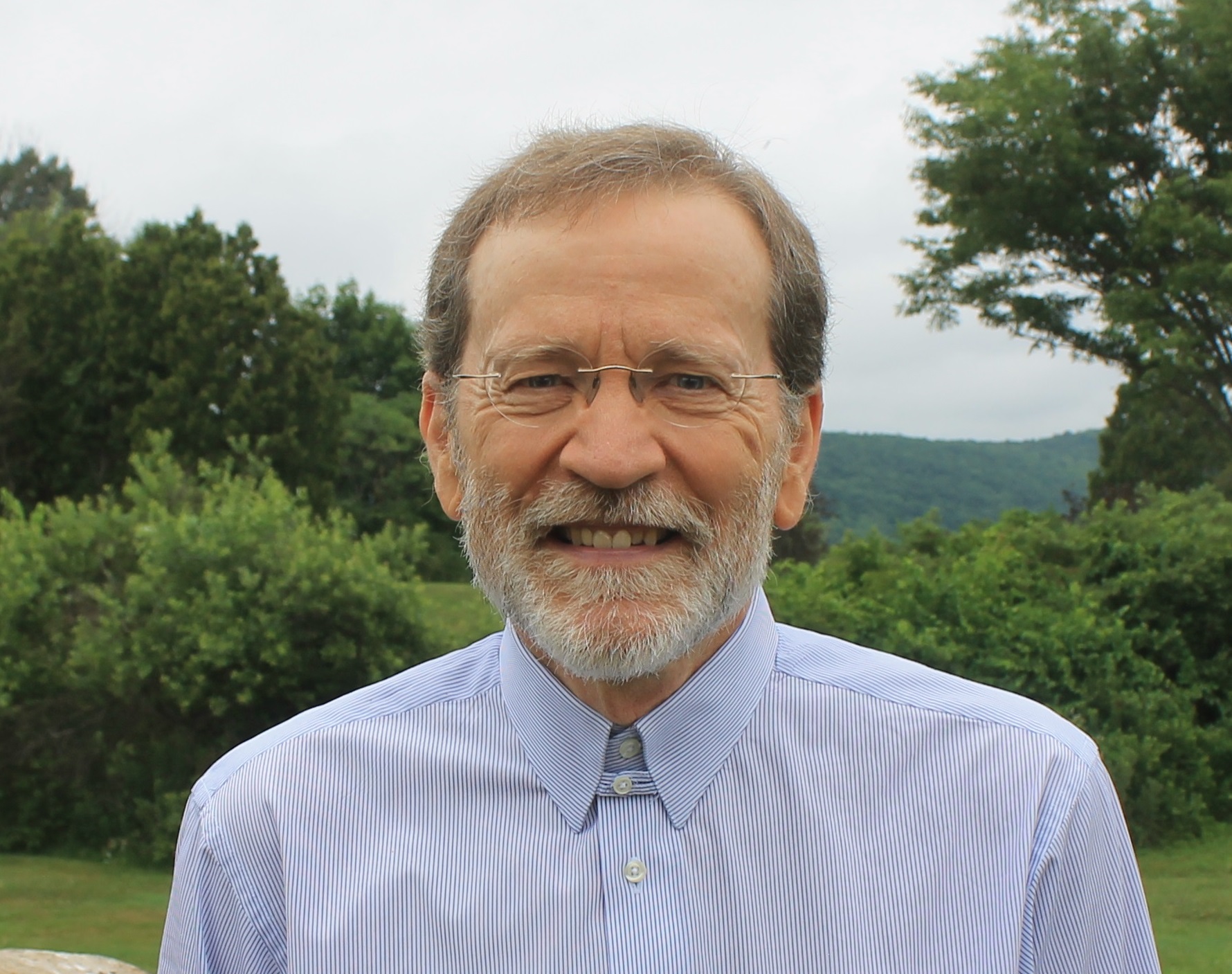 ---
The Rev. John Clifford Rankin is President of the Theological Education Institute (TEI), International (teii.org), which he founded in 1986, following and during his years in pastoral and pro-life ministry; and in 2019, the founder and chairman of the Emancipation Party (.us).
John is a graduate of South Kent School, Denison University (B.A. History), Gordon-Conwell Theological Seminary (M.Div.) and Harvard Divinity School (Th.M. Ethics and Public Policy); and is pursuing an M.Phil. and Ph.D. on Hebrew Covenant and Political Freedom (looking at the work of Jewish political theologian Daniel J. Elazar), at the Oxford Centre for Mission Studies. His books include 1) The Six Pillars of Biblical Power, 2) The Six Pillars of Honest Politics, 3) Jesus, in the Face of His Enemies, 4) Genesis and the Power of True Assumptions, 5) The Real Muḥammad: In the Eyes of Ibn Isḥāq, 6) The Judas Economy, 7) Changing the Language of the Abortion Debate, 8) Moses and Jesus in the face of Muhammad, 9) The Freedom to Choose Hell, 10) That Angry Darkness and 11) The Screwtape Text Messages. They are described at johnrankinbooks.com.
John was  born in New Britain, Connecticut (June 23, 1953), grew up in West Hartford, and presently lives in Simsbury. John's father, Dr. Emmet Clair Rankin (1918-2010), was a 1940 graduate of the University of Nebraska (Lincoln), majoring in zoology, with focus also on English, Latin and German. He was a 1943 graduate of the University of Nebraska Medical School (Omaha) [completing his degree in 3 1/2 years with no vacations during the war effort], then served as a Navy physician in the Pacific prior to the end of World War II, coming from a long line of Presbyterian ministers, including leading abolitionists. This traces back to the Rev. William Rankin who fled Scotland to Ireland after the 1688 English Revolution, having lost four of his five sons in the war, and emigrated to Pennsylvania in 1721, one year before his death, with his remaining son, the Rev. Adam Rankin (born 1684), along with Adam's five sons. One of Adam's great-grandsons is the Rev. John Thomas Rankin (1793-1886), "the Manager of the Underground Railroad." He fled slave-holding Kentucky to Ohio, and he and his seven sons had bounties on their heads up to the Civil War from Kentucky slaveholders, with much skulduggery afoot. He was also a colleague of Harriet Beecher Stowe, and some of her stories in Uncle Tom's Cabin were taken from him, especially the famous one of Eliza crossing the breaking ice of the Ohio River with her infant child.  Another abolitionist leader in the Rankin lineage is the Rev. Dr. Jeremiah Rankin (1828-1904), founder of Howard University after the Civil War, the first college for Black Americans, and he was also a well known hymn writer (e.g., "God Be with You 'Til we Meet Again"). Dr. Rankin's father, Elwood Clair Rankin (1885-1956), descends from another of Adam's sons, and was a musical genius who was not allowed in his era to study or play music; his sister Mary Rankin (1895-1986) taught Latin and Music at the University of Nebraska. The Scottish Presbyterian Rankin clan is part of the Highlander MacLean clan of Argyll and the Inner Hebrides. Elwood's wife was Perle Irene Evans Rankin (1896-1937), and her mother (Swanson) was entirely Swedish. John is also part English Anglican, Welsh Methodist and Swedish Evangelical Lutheran, along with some Hungarian Jewish ancestry to season his basic Northern European Protestant mutt-hood. John's father started the Connecticut Blood Bank in 1950, and became chief of hematology at the Hartford Hospital. John's mother, Anne Bridges McKee Rankin (1922-1976), was a 1943 graduate of Colorado State University, and the daughter of an Iowa native, Dr. William Clifford McKee (1885-1939), who graduated Pomona College, then in 1913 graduated Johns Hopkins Medical School in Baltimore. There he met his wife, Marybelle Rainey McKee (1888-1982), who was in the family line of Sir Francis Scott Key. Thus, the merger of Scottish and English roots. From there they moved to Los Angeles where Dr. McKee became an ob-gyn at the Good Samaritan Hospital. John's father and mother met at the Naval Officer's Club in the spring of 1945 in Los Angeles (while he was in training at the San Diego Naval Base Hospital), and married in 1946 after his Navy service was complete. He was on Okinawa on August 6, 1945, the day of the atomic bomb on Hiroshima, was preparing to be a field surgeon in the planned invasion of Japan, but instead ran a hospital on Saipan. Thus, John's grandfathers, both born in 1885, were born before the death the Rev. John T. Rankin in 1886, he who is the great-grandson of the Rev. Adam Rankin, born in 1684. John has three sisters (one deceased) and one brother.
John's father left a local Presbyterian church that he found "insufferably judgmental" (late 1940s), then left a Congregational Church (late 1950s) because the minister was caught in adultery, and thus Dr. Rankin migrated to the Unitarian-Universalist church where the minister "was intelligent and worth listening to, and faithful to his wife." John then became subject to agnostic Sunday School teachers, especially in the third grade, but also became immediately skeptical of their skepticisms. His father was unaware of this, and at age 90 when John read to him (he was nearly blind) from one of his books about his third grade Sunday School teacher, his father laughed deeply and quoted this clause in Latin, saying, "John, you are my son — we are both skeptics of skepticism." Thus, from age 6, John grew up in an agnostic Unitarian context within the heaviest Jewish population in New England, one block from its largest synagogue, Beth Israel, in an era deeply colored still by the shadow of the Holocaust, and where a good half of the friends of John's parents were Jewish. From his earliest years, John was amazed by the universe and life, encountered the living presence of the one true Creator in chapel at an Episcopal boarding school (South Kent), and converted to a biblical and evangelical faith as a 14-year old in 1967, being a disciple of Jesus ever since.
John and his wife, Nancy Jean Gordon Rankin, met at Denison during her freshman year in 1973, they were married on August 6, 1977. They have three living grown children, along with one who went to be with Jesus in 2020, along with seven (living) grandchildren. Nancy's father, the Rev. Robert Grenfel Gordon (1914-1995), a graduate of Denison and Colgate-Rochester Divinity School, with PhD work at Union Theological Seminary before he lost much of his hearing, was an American Baptist minister, and from a line of Baptist ministers. He was chaplain aboard the flagship U.S.S. Augusta during World War II, witnessing the August 14, 1941 signing of the North Atlantic Charter by Winston Churchill and Franklin D. Roosevelt, and was still there at the launching of D-Day on June 6, 1944. Nancy's mother, Janet McCord Gordon (1918-2000), comes from long Presbyterian stock, and met Nancy's father before she graduated Rochester University, became a mother of four, served as a pastor's wife, and also taught High School Latin and French. Nancy is virtually Scottish, of the large Gordon clan of Northeastern Scotland. But John and Nancy never thought much about their mutual Scottish heritage until years after they were married. And as it turns out, they are also quite distant cousins, tracing back, as do so many, to William I of Normandy.
John is also an alumnus, from his high school and college years, of the Fellowship of Christians in University and Schools (FOCUS), being baptized as a teenager by its founder, the Rev. Dr. Peter C. Moore; of InterVarsity Christian Fellowship (IVCF); also being ordained through the Vineyard Christian Fellowship; and his home church since 1992 is Covenant Presbyterian in Simsbury, CT.